School Holiday Club
Summer holiday fun for children
Power-Up Kids Activity Camps is back in Wokingham Borough, offering a range of sporty activities to keep borough children active and entertained this summer. The camps run Monday to Friday, from 25 July until 2 September 2022, excluding bank holiday Monday 29 August.

There are spaces available during the summer holidays at Wokingham Leisure Centre (Carnival Hub) and Loddon Valley Leisure Centre. The camps are open to borough children aged five to 12 years old. Activities* include pool fun, basketball, inflatable fun, hockey, martial arts, football, tennis, cricket and more.
To book your child's place, visit the Power-Up Activity Camps webpage.

Residents can also book online for the October half-term activity camps and receive 15 per cent off by using discount code OCTOBER15 at the checkout. Discount valid until 2 September.

*Classes subject to availability. Power-Up Kids Activity Camps is a separate scheme (paid by parents) to the government-funded Holiday, Activities and Food Programme.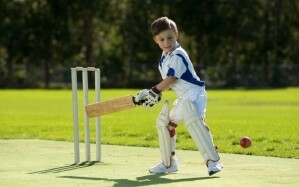 Most School Holidays Energy Kidz run an exciting and engaging Holiday Club for children aged 4-11 at Lambs Lane!
The club is based in the school hall and playgrounds. Energy Kidz can offer your child a fun filled, action packed school holiday, delivered in a safe and supervised environment. Each week throughout the school holidays, children can enjoy an exciting range of themed activities designed to cater for a variety of interests. In addition, all children are encouraged to try something new!
Please refer to the website for up to date prices. To book or find out more, simply visit : https://www.energy-kidz.co.uk/holiday-club/spencers-wood-lambs-lane-primary
Creating experiences for children to remember through action-packed holiday clubs!
Join Energy Kidz at Lambs Lane School this Summer!
Energy Kidz holidays clubs are the perfect solution to ensure your child enjoys a school holiday like no
other as they invite your child to join them on an action-packed holiday programme full of fun and
adventure this half term & Summer. With a brilliant mix of skills for sports, energising activities to get
children moving, creative sessions that encourage children to express themselves and much more –
ensure your child doesn't miss a moment by securing their place today.

Delivered by their passionate teams of play experts that ensure each day of your child's holiday club
experience is filled with opportunities to make memories like no other! Children will have the be
opportunity to:
keep active with a wide range of options
build confidence through learning new skills
enjoy positive social interaction experiences with friends in a safe environment
discover new activities delivered by expert play leaders
enhance wellbeing through promoting happiness, mindfulness and kindness

All Energy Kidz staff members are trained, DBS-checked and full of enthusiasm to deliver fun and
inclusive activities, to keep children entertained and moving all day. Don't let your child miss out on all
the action this Half Term and Summer Holidays which includes their child led activity programme that
provides opportunities for children to access a range of fun and enriching experiences. All Energy Kidz
activities are underpinned by the playwork principles and their Whole of Child philosophy that ensures
kids are continuously engaged during their time at their club.
Booking Information
Book via their website at www.energy-kidz.co.uk/holiday-club or call their friendly bookings team on 0333
577 1533. For any further information including, help booking, safe practice information and Parent FAQs
please visit www.energy-kidz.co.uk.
Early Bird Discount Available - Use discount code above – Limited time only offer!
Weekly Booking Discount Available for Summer
Energy Kidz is a leading provider of out of school childcare with Breakfast, After School and Holiday Clubs for primary aged children. Energy Kidz is part of Junior Adventures Group.
Childcare Vouchers Accepted
Flexible Payment Options – including handy instalment plans
Book now, pay later… Energy Kidz are always aiming to offer families flexibility with bookings. Don't let your child miss a moment of their half term and Summer holidays by using the handy instalment plan provided by Energy Kidz, that allows families to spread the cost over smaller, more manageable monthly instalments.
If you have any further queries please don't hesitate to call the friendly bookings team on 0333 577 1533
or drop them an email at info@energy-kidz.co.uk.