Health and Wellbeing Information
From time to time we are sent information relating to our Children's and our own health and well being. We will share this information as and when we receive it.
Click on the links below to find out more.
Children's Health Guide: Newborn to Preteen
Talking About the news - Click below for a document all about Talking about the conflict in Ukraine. 
Talking about the conflict in Ukraine
Walking to school - There are many benefits to walking, scooting or cycling to school. Read more below.
Benefits to Walking, Scooting Or Cycling to School
Covid-19 - A quick guide for parents and carers.
What to do if your child has symptoms
Coping During Lockdown.
In April 2020 the local NHS Clinical Commissioning Group sent out some guides to support families during the coronavirus lockdown. Below you can read the guides issued. They are also available online along with a host of other helpful information, click here.
Coping - Family Life during the Lockdown.
Introducing Ollee – a virtual friend (ParentZone/BBC Children In Need)
Ollee is a digital friend for children aged 8-11, created by Parent Zone and funded by BBC Children in Need's A Million & Me initiative, which aims to make a difference to children's emotional wellbeing.
It's designed to help children reflect on how they feel and to process their experiences with the support and help of their parents and carers – and it does this by offering them advice about a range of subjects: school, family, friends, their body, the internet and the world.
For each of these subjects, children can choose an emotion that matches how they feel about it: happy, angry, sad, confused, frustrated, stressed or worried.
Next, they can choose from a list of topics – for instance, a child who was worried about school might be able to select 'I haven't done my homework' as the cause of their worry. Finally, they'll see a page of advice about the topic, presented in child-friendly bite-sized chunks they can read then or save for later.
You can more information and download the Ollee app here: https://parentzone.org.uk/Ollee
Mental Health for Children
Here are some useful sources and books for supporting children with their mental health.
Talking Mental Health - tips for talking for parents and carers.
Reading Well for Children - an overview of books available
Mental Health Support
Talking Therapies is a free NHS service here to support the residents of Berkshire aged 17+ who may be struggling with difficulties including: low mood, anxiety and stress at this unprecedented time.

We are currently offering a 4 week Stress Less course which you can access via the comfort of your own home. Please see attached leaflet for more information. If you would like to book onto the next available course please take a look at the following document.

To find out more about the services offered by Talking Therapies please visit their website.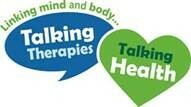 Self-care Summer for Primary Pupils 
Stormbreak
Stormbreak is a charity which 'aims to improve children's mental health through movement, equipping them with sustainable, transferable skills and coping strategies to thrive during the complex demands of growth into adult life'. The charity is led by Dr Martin Yelling in partnership with Bournemouth University, University of Winchester, Dorset CAMHs, Public Health Dorset, DragonFish, schools, teachers and children.
The Stormbreak challenges help primary-aged children develop resilience, relationships, self-worth, self-care and hope and optimism.
Find out more here: Stormbreak
Family VibEs  - Living Values in the home.
The following leaflets have been put together by Family VibEs, brought to you by Values-based Education International. You can also join their Facebook group for more activities and information.
Road Safety and Cycling at Night Information.
Teaching Road Safety: A Guide for Parents
Safety First – Cycling at Night