Recycling at Lambs Lane with Terracycle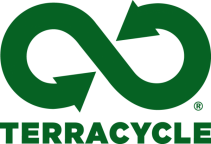 We are pleased to be part of the Terracycle recycling scheme. This scheme allows us to not only recycle but also fundraise for the school, depending on how much recycling we send to Terracycle.
From March 2021 we also linked up to Ali's Recycling. Alison has raised thousands of pounds for local schools and causes through her TerraCycle scheme and has drop off points in local areas. We have 2 brown bins outside the school office, for Ali's Recycling. The colgate bin is inside the school office. You can drop off your recycling during the school day through term time only.
Please make sure your recycling is clean. Packets and bags should be flat, not folded please.
Below you can find out more about the schemes we are signed up to, and more about Terracycle. You can also see the full list of the schemes Ali's Recyling is part of.
Our PTA and Year 6s help with the sorting in school. If you would like to help with this please do let our PTA know at llsa@hotmail.co.uk.
The Colgate Oral Care Recycling Programme
toothpaste packaging as well as oral care products.
Ali's Recycling
find out more about the schemes Ali is part of, and other drop off points in the local area.
We are on the waiting list to join more schemes, as these are confirmed we will update this page!
As at April 2022 we have returned 13 boxes of crisp packets, 2 pringles packages and 1 colgate package! Sadly the Pringles scheme was closed to 'private' recyclers in March 2020 so we are no longer able to participate. In April 2022 the crisp packet scheme was also closed, you can now recycle crisp packets at large supermarkets as part of their soft plastics recycling. To date we have raised £116.04 and redeemed £100.00. Updated 07/04/2022.
Everyday Recycling.
As a school we recycle paper, plastic, card and much more with Biffa. We collect crisp packets for our Terracycle scheme both in the lunch hall and in the brown wheelie bins near the front gate.