Online Safety
At Lambs Lane, we know that going on-line can be really exciting. It can let us do lots of fun, interesting and useful things, but it's important to know how to use it safely. As part of the curriculum, your child will have supervised access to the internet. We believe that the effective use of the internet is a worthwhile and essential skill for our pupils.
The UK Safer Internet Centre have produced some fantastic How-To guides for parents which show you how to change the safety/child lock settings on smartphones, gaming devices, ipads etc. They are very useful and you can find them by clicking here:
Wokingham Borough Council also produce information to support Parents. The 2019 Online Safety Information for Parents and Carers handout can be found here.
Here are some fun online safety activities which you might want to explore at home with your children:
These links have some useful guides for updating settings on both PlayStation and Xbox.
LEARN ABOUT IT! TALK ABOUT IT! DEAL WITH IT! A good website with some useful resources to help you do just that and make an informed choice about your child's online safety.
Vodafone have an informative site DIGITAL PARENTING which will help you to help your child, manage their digital world. They also produce a regular magazine which can be found on the website.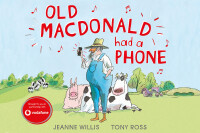 Virgin Media have also produced a blog with a range of great resources that will help you keep your child safe online. Check out their site here:
Reporting urgent matters
We hope you never have to do this but there are places you can go for help if someone has done something on line that has made you, a child or a young person you know feel worried or unsafe, click the link below:

Please remember that in the case of illegal activity or content that needs to be dealt with urgently, the police should also be called.