WASMA Afloat!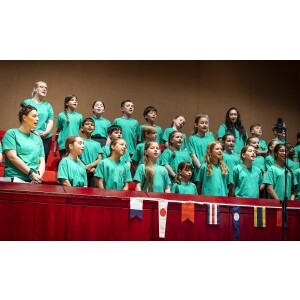 On Sunday 12th June, 17 children from Lambs Lane took part in the WASMA festival of music at the Hexagon. This event is historic in Wokingham but has not been able to run for the last couple of years due to Covid, so it was a wonderful experience for all involved.
The children worked incredibly hard during their lunchtimes and free times over the past few weeks to learn many water-themed songs, as this year's festival was entitled WASMA Afloat! They all sung wonderfully!
As well as this, some of the children volunteered to dance and act in front of over 1,000 audience members. Mrs Osborne choreographed a fantastic dance to We All Live In A Yellow Submarine and the group performed it wonderfully and with such character. Another group of children dressed up and acted as Captain Kirk and her sailors - wowing the audience with their clear delivery of a number of lines!
I am incredibly proud of all the children involved and would like to thank the parents/carers for their support, as well as their dropping off and picking up on Sunday! Thank you all! Mrs Fitton.