Noticeboard
Academisation
The school continues to explore forming a MAT with other Wokingham schools and expects to begin a formal consultation with parents and staff during November 2022. To find out more, which schools, the proposed name and some FAQs, please click on the attachments below. Click here for a link to the recording of the parent consultation meeting.
We will post 'Noticeboard' items here as and when we receive them.
Submissions for the noticeboard can be emailed to admin@lambslane.wokingham.sch.uk
What's on in our Libraries?
Our libraries run all kinds of seasonal and weekly activities. You can find out more by clicking here.
To find out about the Spencers Wood library, click here and for the Wokingham library click here.
Wokingham Adult Education Courses
Wokingham Borough Council run a series of courses that anyone can attend (all courses are currently being held on Zoom.)
To be eligible for a course you need to live or work within the Wokingham Borough, be over 19 years old (as of 31st August 2020) and been a citizen of a country within the EEA and have ordinarily been resident in the EEA for at least 3 years. (There are a number of exemptions including those for some for asylum seekers or refugees.) Please contact us on 0776 738 0722 if you wish to discuss any exemptions further. Parents of children at Wokingham schools are also eligible.
To find out what courses are currently available click here.

 Find out more about family train tickets by clicking here.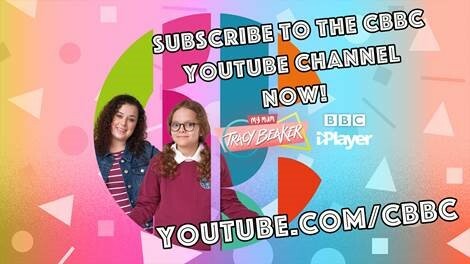 The BBC have made an exciting revamp to the CBBC You Tube Channel. They are uploading videos to it daily that are suitable for 5-11 year olds. You will find all the top CBBC brands on here, with a wide range of genres from factual shows, news, dramas, comedy to entertainment. Programmes like Horrible Histories, Blue Peter, Newsround, The Next Step, Saturday Mash-Up, Operation Ouch, the Playlist, the Dumping Ground, Heirs of the Night and Jamie Johnson. They are also welcoming back Dani Harmer in the brilliant new programme My Mum Tracy Beaker.
Subscribe to www.youtube.com/cbbc - (it's obviously completely free to subscribe!) and don't forget to watch the CBBC live daily and on the BBC iPlayer.